The Importance of Picking a Niche for your Services Business
A niche is a specialized area of expertise and audience for your business. Picking a niche for your side hustle is one of the most important steps of starting your business because it will inform the type of customers you'll target, the type of content you'll produce, and help you determine what are the best services and products to sell.
Not quite convinced why it's worth spending the time honing in on a niche for your side hustle? We'll break it down for you.
A niche makes it easier to differentiate yourself
Having a narrowly defined niche makes it easier to differentiate yourself which will help you attract customers. It may seem counterintuitive at first but having a very specific narrative around why you're uniquely suited to sell your products and services will generate credibility for your business.
Let's take the example of Sam, a recruiter who decides to launch a side hustle of helping people interview for and land jobs. Imagine two different introductions of her business:
Version 1:
I'm a recruiter who helps people ace interviews and land jobs at tech companies.
Version 2:
I'm a recruiter who helps marketers ace interviews and land marketing jobs at tech companies. As someone who has navigated a career change myself, I specialize in working with people who are transitioning their careers to marketing. I have worked with marketing organizations for the past decade and can help you navigate different interview slates for marketing roles.
Version 2 is much more compelling because you get a very clear sense of what type of customer will the most value from working with Sam. Although one could argue that Version 1 is more broadly appealing, Version 2 is more likely to have less competition for people who are Sam's target audience.
A niche makes it easier to create authentic content
One aspect of defining your niche is brainstorming what dimensions of your experiences are unique. The best part about this process is that you're drawing from a well of your own experiences rather than strictly coming up with topics that you believe will be most interesting to people.
When your niche is related to your own personal experiences, content creation and product positioning becomes a lot easier.
In Sam's example, she decides to build an audience on Twitter to sell her interview prep services. Instead of tweeting generic threads about how to navigate a career transition, she draws from her own experiences of navigating that shift and speaks to the emotional nuances of that transition. Generally, audiences find authentic, personal content more compelling than simply a list of tactics.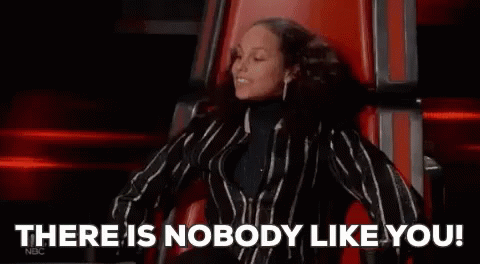 Ready to get started? We'll guide you through the process of picking a niche for your side hustle in this article: https://blog.dayslice.com/finding-your-niche/