How to use Twitter to make more money with Dayslice
It's so easy to get caught up in the rat race of gaining followers, but do followers ever actually translate into income?
Sometimes, yes. But with the Twitter-Dayslice combo, your follower count doesn't really matter. It's all about the client count.
You need to shift your social media goals away from a magic follower number, and think for a minute about your magic client number.
The Way to Grow Clients on Twitter
How many clients do you need? 5, 10, maybe 20 or 25? Your clients are the people who actually pay you, and they don't care about your follower count nearly as much as you do. They just want to know that YOU know what you're doing.
Feels a lot easier to reach 10 clients than 10k followers, doesn't it. Here's 3 tips to get you there.
This is the way.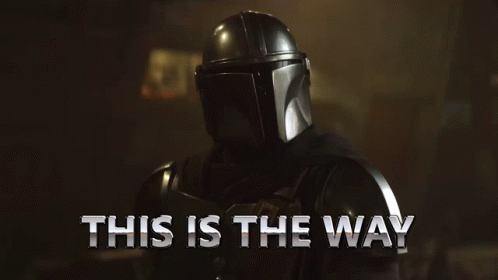 Tip #1 - Focus on Opportunity, not Engagement
I'm probably the first social media manager to tell you not to look at your engagement. Here's the thing - what does all the engagement add up to? It's basically just a measure of how engaging your content is.
Different platforms measure it by different things - on Instagram it's saves, shares, comments but on TikTok it's view time, likes and comments. Twitter has comments, likes, and re-tweets.
You can try to hack these features and write captions like "Share and tag a friend" but does that really move someone closer to booking a service with you or trusting you? Or does it make you look hungry for clout?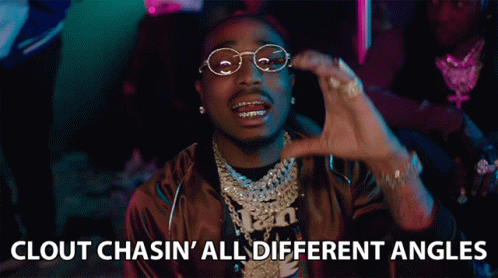 On Twitter you need to find the high-leverage conversations. 1 well-placed response to a good tweet can have people banging down the door to your DMs to book with you. I know, because it's happened to me many times (and it's how I got this job at Dayslice!)
No high production-value videos or long blog posts needed. Just a thoughtful comment that conveys your expertise or worldview that makes people wonder "who is this person with this awesome take on this topic?"
Tip #2 - Substance, Not Image
The other good news about Twitter is that nobody cares what you look like! You don't need to pose for aesthetic pictures or wiggle your way into a stale TikTok trend to chase the impressions. As long as you've got good takes on your niche material, there's people on Twitter hungry to consume it.
A great hack is to tweet while you're active - on your morning walk, or on the treadmill for example. Putting your body in motion puts your brain in motion. You'll have quick reactions to things you see in your feed or things you think about that can be golden nuggets for Twitter. But don't take my word for it - just look at how this guy leverages his walking time:
You can also try tweeting late at night, as you approach that liminal space between waking and sleeping. Or, as you unwind with a glass of wine and let your guard down.
I do recommend perhaps using the Tweet Drafts function in this scenario though, and saving those tweets to your drafts to peruse with fresh eyes. You don't want to risk a negative take or use your not-best words that you might regret later. You can sure build up a nice stash of tweet drafts to draw on, though!
Tip #3 - Turn on Notifications for Key Accounts
On Twitter, the comment feeds of popular accounts are a gold mine for free impressions. Select some of the more popular or key accounts in your niche and turn on notifications for their tweets. As soon as they tweet, jump in with a quality comment.
You already know that thousands, tens of thousands, or perhaps hundreds of thousands of people are going to be scrolling through the comments on a popular account's tweets, looking for the hottest responses. Plenty of accounts and personal brands scooped up clout on Donald Trump's comment feeds while he was still tweeter-in-chief, for instance, absorbing like-minded followers and raking in the re-tweets and podcast guest appearances.
It doesn't matter how many followers you have or how much content you've posted, there's no algorithm to game in Twitter comment feeds. There's only one rule - get there first, or get there fast.
Conclusion
You may have less followers on Twitter, but there might be more opportunities to get real clients there. There are few better platforms to be recognized as a thought leader without tons of followers, than on Twitter!
Plus, it's where all the press and investors hang out.
🔑
The key takeaway for the Twitter-Dayslice combo is that 1 single response to someone else's tweet could get you a handful of new potential clients. Now that's a high-leverage use of your time.