The Official Dayslice Guide: Getting Your First Booking

You've set up your Dayslice page and it's looking great...now what? How do you get your first paid booking?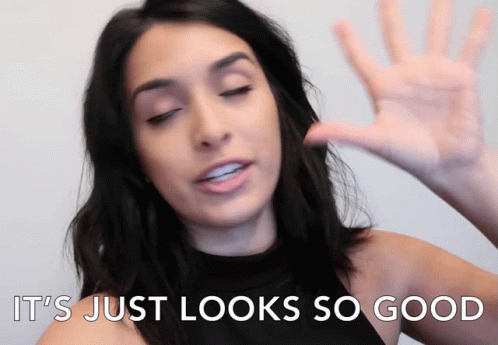 This guide will walk you through a five-step process to get your first paid booking.
📲 Update your link-in-bio
Your link-in-bio is where your audience will go engage more deeply with you. If you're already using a link aggregator, add Dayslice to it or add your Dayslice link directly to your social profile.
For those who are specifically looking to increase paid bookings, we recommend using Dayslice as your primary link-in-bio and then linking off to all the other places people can find you on the internet.
👋🏽 Leverage your DMs, comments, and replies
If you've already built an audience around a specific topic, you probably already get replies, DMs, and comments about your expertise. Although it's great to build rapport by responding to initial questions for free, at some point, you should direct them to the paid events which best corresponds with their needs.
To grab a Dayslice link for a specific event, use the third icon from the right in edit mode to generate an event-specific URL.
Beyond valuing your time and expertise by charging for it, directing people to book with you enables you to provide more value (over a live, more substantive session) than simply going back and forth in your comments or DMs.
🤓 Pair it with valuable content
In order to maximize interest in your Dayslice link, you want to share it with content that demonstrates your expertise. For example, instead of simply tweeting out your Dayslice link in isolation, share it after you've tweeted out a thread around a specific topic.
This applies to any platform. For example, you may post a TikTok video with tips about how to ace a coding interview and then follow up with a link to a Dayslice event where people can conduct a mock coding interview with you for practice.
You can also boost bookings by framing why someone would book with you like Logan does below 👇🏽
🔄 Feature it frequently
Did you know that there's an axiom in marketing called the "Rule of 7"? Research has shown that people need to see a brand at least seven times before they can recall it themselves.
This speaks to how people rarely purchase something the first time they come into contact with it. Usually, it takes time and multiple impressions to increase trust and establish the possible value of a given service or product.
Translating this insight into increasing bookings on Dayslice, we encourage users to share their links with their audience repeatedly. Combining this tip with the one before (pairing your link with valuable content) will ensure that this practice doesn't feel spammy or too promotional for your followers.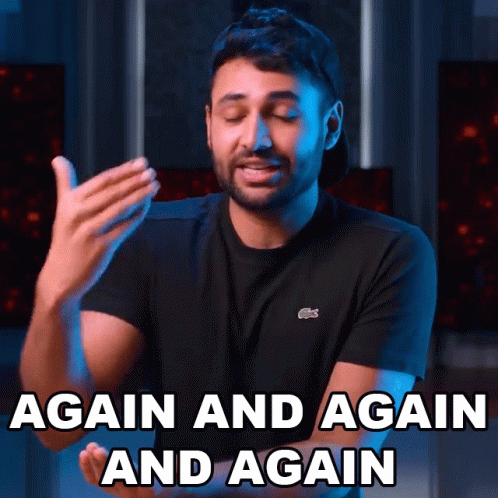 📈 Deliver more value to existing paid subscribers and customers
If you already have a paid segment of your audience or community, use your Dayslice link to layer on value for these folks by offering richer ways to access your time and insights. It's up to you to decide whether to offer sessions to your existing customers for free or discounted off of your usual rate. By using Dayslice discount codes, you can continue to charge the free segment of your audience your market rate while delivering additional perks and fostering loyalty with paying customers.
Case Study: Substack & Paid Consult
Let's say you have a Substack with marketing tips that has both free and paid readership. Free Substack users get your Monday newsletter while paid Substack users get newsletters on Monday, Wednesday, and Friday.
You'd like to set aside 8 hours a month where you offer a personalized marketing strategy for your subscriber list. To thank your paid subscribers, you want to offer a 20% off discount code. Create a discount code in Dayslice and share this discount code with your paid subscribers in the Wednesday/Friday newsletter.
We also recommend sharing with your free subscribers that you've added a new perk for paid subscribers to further encourage paid conversion on your Substack offering.
Case Study: Paid Communities & Free Office Hours
Let's say you're a part of a paid community for people using no-code tools to set up their solopreneur stack. Over time, experts in certain tools have emerged within your community and have begun hosting office hours. Personally, you're an expert on Webflow and Carrd and are eager to help your fellow community members with the products. At the same time, you've built a small Twitter following around those products as well.
We recommend that you set up office hours with Dayslice, create a 100% off discount code for your fellow community members, and then share your link. Instead of just sharing your link with your community, you can share it externally on your other social media in case other folks want to book a paid session with you.
A big benefit of using Dayslice over other scheduling tools like Calendly is that you're able to directly convey the value of the session you're offering (through the stated price) even if you create a 100% off coupon for your community to use. You're also able to offer that same session to individuals who are not in your community by keeping the discount code exclusive to community members.
Looking to refine your niche or revisit pricing? Check out our other Dayslice guides on the topic: Identifying Your Niche and Setting Your Rate.