The Official Dayslice Guide: Identifying your Niche
A niche is a specialized area of expertise and audience for your business. Picking a niche for your side hustle is one of the most important steps of starting your business because it will inform the type of customers you'll target, the type of content you'll produce, and help you determine what are the best services and products to sell.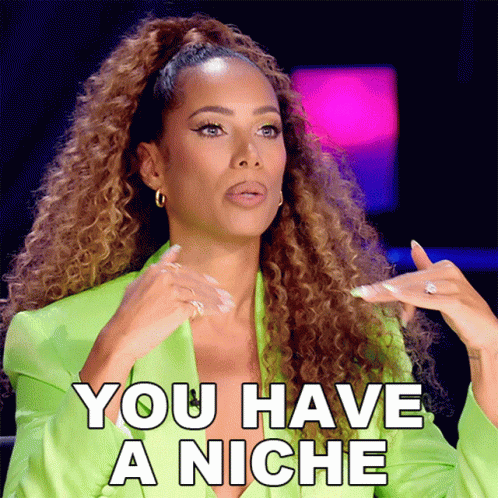 In this article, we'll walk through five prompts that will help you confidently pick and refine your niche. But if you're not quite convinced on why this is important, check out Why It's Important to Pick a Niche first and then come back for these exercises!
🦹🏼‍♀️ What's your superpower at work? On the weekend?
The ideal trifecta of a niche is something:
You enjoy doing (not necessary, but definitely a plus!)
You are skilled in
Other people would benefit from
The internet is a vast place and, chances are, you'll be able to find #3 if you build an audience intentionally. Let's focus on finding niches that fulfill #1 and #2.
Side hustles are great because they don't need to add up to be full-time roles. You can pick and choose things you already enjoy doing at work or in your personal life and monetize that. Some examples of how different folks may answer this question:
I'm a waitress, the service industry has given me a unique edge in de-escalating tense situations. Although this isn't my favorite part of the job, I'm the go-to resource at work. I'm going to use Dayslice to help others communicate confidently and effectively in challenging interpersonal scenarios.
I'm a designer and excel at building landing pages. I'm going to use Dayslice to give founders without design backgrounds design feedback and guidance their startup landing pages.
I'm an events marketing manager and love planning events. I specifically enjoy the process of defining a vision and strategy plan for an event. I'm going to use Dayslice to help mum-to-be's visualize and execute their dream baby showers.
🆘 What topics do people come to you for advice?
Reflecting on what advice people come to you for is a great way to brainstorm possible services to launch. Here are some examples of how you can turn the answer to this question into paid services:
Advice on balancing motherhood with your career ➡️ Coaching new mothers on navigating motherhood and their career
Advice on dating tips  ➡️ Dating coaching (helping people prepare for dates and being a sounding board for challenges people may be facing during the dating process)
Advice on negotiating higher pay when job searching   ➡️ Mock negotiation sessions for people who just received a job offer
Advice on growing your Instagram following  ➡️ Consultations on how to define your personal brand
☎️ Phone a friend
It can be challenging to identify what you're great at because we tend to undervalue activities that are easy for ourselves.

Ask people around you to help identify your expertise. Text your friends and family or, if you already have a significant audience on a specific platform, you can ask your followers what they would pay you for like Kirsten did below:
📣 What could you give a 10 minute talk on with no prep?
This prompt is self-explanatory. Think about what topics you're passionate enough about that you could easily give an impromptu presentation on. Challenge yourself to think beyond topics that are traditionally considered "professional" so you can generate a truly expansive list of interests and expertise.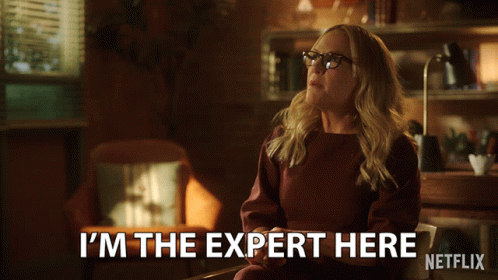 💕 What are your most meaningful life experiences or personal attributes?
At this point in the process, you likely have some broad topics of expertise that you can hone into your niche. Recall the example we started with where Sam the Recruiter decides to hone her interviewing prep business for those who are navigating career shifts into marketing.
The additional specialization that Sam layers on top of her core skill (interview prep) was informed by her personal experience. The goal of this exercise is to identify your meaningful life experiences which can help narrow and position your offering.

Here are some example answers and how they translate into refining your niche:
"I'm offering mentorship to engineers" + "I'm a black woman" = Helping minorities navigate engineering promotions
"I'm offering conflict resolution sessions" + "I'm an introvert" = Guiding introverts through conflict resolution
"I'm coaching mothers navigating their careers" + "I had a divorce" = Guiding single moms navigate their careers
Conclusion
Picking and honing a niche is an art, not a science. The comforting thing about this exercise is that it can (and should) be a perpetual work-in-progress. As you interact with customers, you'll naturally be inspired to refine and improve your offering. There's no need to stress about getting this perfect from the get-go, just focus on doing the most important thing: getting started.
Have a couple of ideas of what your niche can be? Read our other guides for starting your side hustle: Setting Your Rate and Getting Your First Booking.