Essential Marketing Strategies for Growing Your Services Business
Growing a services business is like nurturing a plant. It takes time, patience, and a whole lot of love. But sprinkle in the right marketing strategies, and you'll see your business bloom. Here are some marketing strategies that'll help your business grow:
1. Get to Know Your Audience
Step one: understand your audience. Imagine them as your friends. What do they like? What do they dislike? What keeps them up at night? By knowing your audience inside and out, you can tailor your marketing messages to hit the right notes.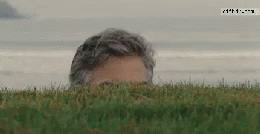 2. Shine Online
In the digital era, an online presence isn't just nice—it's necessary! This means having a swanky website that shows off your services and tells your audience why you're the bee's knees. And don't forget about social media. Consistent, engaging content will attract potential clients like bees to a honeypot.
🍉
Dayslice makes it easy to post a steady stream of beautiful imagery and clever copy on your social media with Magic Share™
Sign up for a free one month trial at
dayslice.com
3. Use Content as Your Megaphone
Content marketing is about creating valuable, relevant content that shouts out to your audience. This could be blog posts, videos, infographics, or podcasts. When you provide content that solves problems or dishes out useful info, you show your audience you're an industry guru.
🍉
To learn more about how Dayslice can help you with your content and social strategy, check out our comprehensive social media guide: https://blog.dayslice.com/amplifying-your-social-media-strategy-with-dayslice/
4. Be an SEO Wizard
SEO (Search Engine Optimization) is a magical way to increase your online visibility. It's like casting a spell on your website and content to make them appear higher in search engine results. And, as we all know, the higher you rank, the more eyeballs on your business.
5. Make Email Your Best Friend
Email marketing is like sending a letter to an old friend. It's a direct way to chat with people interested in your services. Regular emails can remind your audience that you're still around, ready to help with whatever they need.
6. Don't Be Shy with Paid Advertising
While organic strategies are super important, paid advertising can also give your business a boost. This could be pay-per-click (PPC) ads, social media ads, or even billboards (if you're feeling retro). With paid ads, you can reach a larger audience and generate faster results.\
7. Show Off Your Happy Clients
Positive reviews from happy clients are like gold dust. Encourage your clients to leave reviews on platforms like Google or Yelp. Highlight these testimonials on your website and let your audience see how much you rock.
🍉
With Dayslice, you never have to worry about forgetting to ask an existing customer to share a testimonial. We automatically collect testimonials and transform them into social media ready content at the snap of your fingers.
Sign up for a free one month trial at
dayslice.com
8. Network Like a Pro
Networking is a powerful tool in the business growth toolbox. Attend industry events, join professional groups, or even chat with fellow entrepreneurs at your local coffee shop. Building partnerships with non-competing businesses can also be a game-changer. Together, you can refer clients and collaborate on marketing efforts.
9. Keep Track of Your Success
Finally, don't forget to celebrate your successes and learn from your less-successful ventures. Use Dayslice's Customer Insights data to keep track of which leads and customers are most and least engaged with your business.
By using these strategies, you can help your services business grow and flourish. Remember, there's no one-size-fits-all solution, so keep testing, tweaking, and having fun with your marketing efforts.
Learn more about how Dayslice can help you with marketing your services business at https://hello.dayslice.com/marketing