Calendly and Acuity Alternative - Growing Revenue with Dayslice
Managing an entire website on Wix or Squarespace to facilitate bookings is officially a thing of the past. With Dayslice, you get an instantly conversion-optimized page, effortless automated social proof and testimonials, and profit-growing features like discount codes.
Dayslice isn't just a calendar link. It's a lightweight business platform geared towards solopreneurs and services businesses who understand that time is money.
See how Dayslice stacks up with the other popular solopreneur online scheduling tools:
Not bad, huh?
Dayslice is a great Calendly or Acuity alternative for people running an online business, leveraging a personal brand, or focusing on generating revenue with their bookings.
Why Dayslice is the best free online scheduling tool
Accepting payments and scheduling time are important details of growing revenue online, but there are a lot more ways Dayslice aims to help. Let's dive into some of the core value-adds.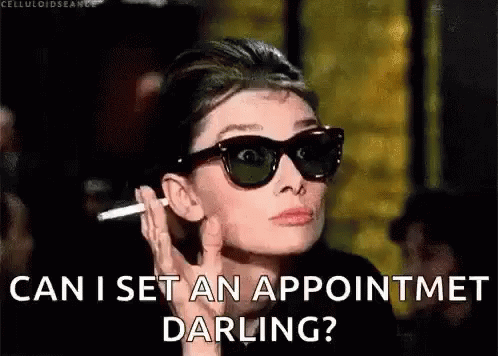 Enhanced Customization Features
Leverage the power of your brand
Stand out from the crowd
Showcase your bio to inspire trust
The #1 reason that Dayslicers were switching from Calendly and Acuity was the enhanced customization available to them. Calendly and Acuity didn't convey any personality or personal brand, and didn't help people actually close clients.
Personal brand and customization might not matter as much to someone on a corporate sales team or in casual organizing, but for people running online businesses or side hustles, Dayslice helps grow bookings and revenue.
As calendar links steadily grow in popularity (despite some moral outrage that caused the latest Calendly drama) the different kind of use-cases for scheduling links grow as well. Dayslice caters to business owners and side hustlers, and puts powerful revenue-generating features on top of a simple and savvy scheduling tool.
Automated Social Proof and Testimonials
Highlight your key events and offerings
Collect and display real testimonials with zero effort [coming soon]
Give your clients confidence in your services and expertise
Automated testimonials might sound too good to be true, but if you think about it, gathering, displaying, and leveraging testimonials is a lot of work for small businesses or single-person operations. It can take a lot of time, and most people don't bother (or worse, they fake them!).
With Dayslice your clients know your testimonials are real, because we build the testimonial and social proof process into the booking flow.
A social proof button like the one below automatically appears on your page when your offering is booked multiple times. You can also view and select which testimonials to display as your clients naturally submit them after your sessions.
Discount Codes
Gate access to special or limited offerings with discount codes, so that only your VIPs or community members can book certain offerings.
Interested in learning more about leveraging discount codes on Dayslice to increase bookings? Read more here.