12 Ways to Provide Value to Your Community
Whether you've diligently started the task of building a community, or it sort of just happened from actively posting on social media - providing value to your community is the only way to keep it growing.
Maybe you're looking to monetize your community (no cheap tricks here). Or, maybe you just want to take it to the next level because you know that you can go deeper with people.
If you're getting DMs or questions in comment feeds, that's a sign that your community is ready for you to provide more value. There's demand for your engagement. They comment or DM expecting a response from you, but your time is valuable and you have a million other things to be doing - so not everyone gets a quality response from you.
Thoughtfully responding to everyone is a nice touch, but are you conversing for the sake of engagement metrics, or something more? Are those conversations contributing to your bottom line, or your purpose?
You don't want to leave people on read or unread either, so let's figure out how you can inject value into those touchpoints, so that everyone wins big.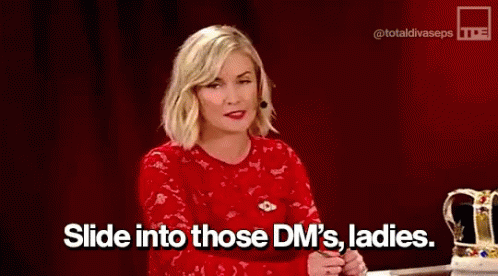 How to Provide Value to Your Community
We're not talking about games or engagement hacks - as fun as those can be. It's also not about fancy content or graphics either (production value is not the same as providing value). So what do we mean exactly?
Take a look at these 12 examples of how to provide value to your community, and see if any of them might appeal to you:
Offer 1-1 Consults and Guidance Sessions
1.Intro Calls - Host a 15-minute intro call for members of your community to chat with you and interact with you 1-1. They can have a chance to explain their situation to you, and you can get a feel for what you might be able to offer them to help.
2. Office Hours - Host a regular time period where your community can book some time to drop in 1-1 and discuss things on their mind or pick your brain.
3. Consultations - You can offer hour-long consultations where you get deep with people in your community and they engage you for specific projects.
Offer Digital Goods
4. Templates - Make digital templates that might be useful to members of your community. Whether it's content templates, spreadsheet or Notion templates, or even 3D printing, chances are there's a type of template your community could get use out of.
5. Worksheets - You can make worksheets targeting a particular problem or task that members of your community face. Anything from a house cleaning schedule to a business plan, worksheets are a great way to help community members do a little self-work.
6. Ebooks - If there's a topic, story, or particular problem that you know a lot about, you can write an ebook about it. Having your knowledge condensed into something your community can go back and reference anytime can be very handy!
Package Sessions
7. Hands-On Coaching - You can package coaching sessions to help members of your community over a time period. Whether you're setting weekly meetings for a month, or monthly meetings for a quarter, structured engagements give you a chance to provide deep value.
8. Boot Camp - Hosting a boot camp focused on a common activity, interest or problem can be very rewarding - not just for your community, but for you as well as it brings you closer together to achieve something collectively.
9. Course - Offering a course provides value to members of your community who are studious, want to learn, or are working on picking up a new skill set or expertise to get them closer to their goals.
1-to-Many Sessions
10. Workshops - These types of sessions can be a lot of work to put together, but there are advantages. Many people can attend at one time, so you can impact lots of people at once. Plus, everyone has something to show for it at the end!
11. Masterminds - Never underestimate the power of a small group of like-minded people. Hosting a mastermind can be enriching not just for deepening knowledge and expertise, but the personal relationships can stay with you for life.
12. Socials - These events are focused on the group, and require less moderation. You just provide the framework and ice-breakers! If you're doing one virtually, you can divide attendees into breakout room or focus groups periodically - with brief intermissions where everyone is together in the virtual meeting.